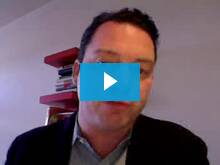 Q: What is a target school?
A: A school where you meet most of the application criteria (i.e., within the acceptable range of test scores, GPA, extracurricular activities, and other requirements) Note: If the school only accepts a very small portion of its applicant pool it may fall closer into the "reach school" category. Also, some schools gives preference to in-state students so where you live can be a factor.
Q: What is a safety school?
A: A school where you comfortably meet or exceed their requirements (i.e., your scores are on the high end of what they accept). It's important to have a safety school as a fall back position in case you don't get into your dream college or can't afford to attend their first choice school. (Remember you don't necessarily need to tie decisions of where to apply to tuition costs. Fill out the FAFSA to see which scholarships, grants, or other aid you may be eligible to receive.)
Q: What is a reach school?
A: A school where you apply knowing that you fall short on some requirements. This can be worthwhile to do if you have other qualities that will help your application stand out.
Q: What is early decision?
A: A common admissions policy for admitting freshman into undergraduate programs. It's used by applicants to indicate that the college or university is their top choice. Applicants apply for early decision usually submit their application by the end of October of their senior year of high school and receive a decision by December. Important: If the applicant is accepted under an early decision program, they must withdraw enroll to that school and withdraw applications to other schools.
Q: What is early action?
A: An admission policy where applicants can submit their application early but they are not obligated to choose to enroll in that school if they're accepted. Students usually can apply to more than one school through early action.
Note: Candidates who choose early decision only do so if they are particularly strong applicant with a persuasive transcript and have settled on one particular college or university that is a great fit for them. Also, if you're admitted under early decision, you don't have the opportunity to compare financial aid offers from other schools.
Learn More