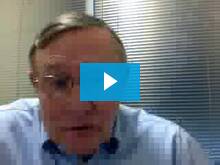 Choosing a college may seem overwhelming at first but there are many resources to help guide you through the process. Here are a few tips to get you started.
Think through what you're looking for in a college.
Aren't sure how to choose a college? Here are some questions to ask yourself before you set out to choose your college.
Academic questions
What do you hope to achieve in college?
What do you hope to do for work after you graduate?
How important is it to have dialogue and personal attention from your professors?
Do you prefer a highly structured academic environment or prefer a curriculum that allows for more independent projects?
What degree of academic challenge is best for you? (In other words, do you prefer to be surrounding by highly competent students, even if they receive better grades than you or is being near the top of your class important to you?)
Do you know what you want to major in? Do you think your major may change?
If you're not sure of your major, what topics are you most passionate about learning about?
What academic programs interest you?
Lifestyle questions
What geographic location do you prefer
Do you prefer a rural, small town, suburban, or urban setting?
Do you prefer a coeducational or a single sex institution?
What type of student activities are you interested in?
What athletic programs interest you?
What type of social environment do you prefer?
What type of housing do you require?
Are there certain medical and other support services you'll need?
Financial questions
How much can you comfortably afford to spend? (This shouldn't limit your choices too much at this point, as some higher-cost institutions have more generous financial packages.)
Will you need financial aid?
Are work-study programs of interest to you?
Do you plan to work during school?
If you need help with answering these questions, talk with the people who know you best. Your teacher, guidance counselor, and family members should be able to help.
Do some exploring. Ask your parents, favorite teacher, or adults you admire in your desired field of study, why they picked their college and what they liked and didn't like about it.
Start researching colleges online. You can check out more than 300 colleges at CollegeWeekLive to see which ones match your desired characteristics. This is a great way to gather information about admissions, student life, academic offerings, costs, and financial aid.
Prepare a list of questions to ask college reps. Once you've started to narrow down your college choices, make a list of questions to ask when you meet the college online. Remember, college reps and current students are there to give you honest feedback. Students often like to talk with current and former students to find out:
Why did you choose this college?
How is the transition from high school to college?
What type of campus events do students participate in here?
What is the campus safety like at this college?
What's the food like?
What would you change about the school?
Meet college reps online.
See when each school is hosting live chat sessions at CollegeWeekLive. Schools often have chat hours available, giving you a chance to ask questions to their admissions reps, key faculty, and even current students. It's a great way to get a real feel for the school and see if it's the right fit for you.
Attend any of our college fairs online. We host the world's largest online college fairs several times a year featuring 300+ colleges.
Join live presentations from experts, such as Edward B. Fiske, founder and editor of the Fiske Guide to Colleges.
Tour college campuses.
Once you've narrowed down your college choices further, pick a handful of schools to visit in person. It's best to visit the campus during the school year to get a sense of the student/school match. Contact each college rep to schedule college tours and possibly sit in on a class in your area of interest. Be prepared for your campus tour, create a list of questions to ask on college tours. You may also be able to spend the night in campus housing. Ask the school for names of a few recent graduates who are willing to talk about their college experience.
Search for Colleges