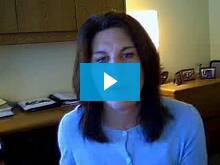 Q: Does financial aid cover the entire cost of attending college?
A: Nearly 200 U.S. colleges and universities offer full scholarships, but these are extremely competitive. Most other scholarships don't cover all tuition costs.
Q: How many students use scholarships to help pay for college?
A: According to Sallie Mae, at least 25 percent of students help pay for college tuition using grants and scholarships.
Q: Where can I find scholarships?
A: Common scholarships can be found through large corporations such as IBM and Kodak, state and local organizations, and universities.
Q: Does my credit history impact my eligibility for a scholarship?
A: No.
Q: Do I need perfect SAT scores to win a scholarship?
A: Absolutely not. In fact, many C students are eligible for a range of scholarships. Some scholarships are based on academic criteria but there are many others that are awarded to students based on a wide range of talents. If you have a particular talent or skill, consider investigating scholarships in that area.
Q: How do I know which sites to use to search for scholarships?
A: First, don't ever pay money to a site to help you find scholarships. Second, check out the site's privacy policy to make sure they don't sell your email address. Otherwise your inbox may get loaded up with marketing messages.
Q: Should I tell the college financial aid office if I've won a scholarship?
A: Yes, you want to be honest and build a positive relationship with them.