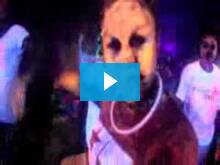 The University of Texas at Tyler offer private university quality at affordable public university prices. Part of the prestigious University of Texas System, UT Tyler encompasses nine universities and six health institutions across the state. Students have a wealth of learning opportunities, including 80 bachelor's and master's degree programs, including many online master's programs and PhD degrees in nursing and human resource development.
Fast Facts
College Type: Public
Program Type: 4-Year University
College Size: Large (over 5,000 students)
Campus Setting: Rural
Employers recognize UT graduates as among the best prepared candidates from any public university in the state, with three out of five graduates having job offers before they graduate.
Most UT Tyler classes are taught by professors with a high favorability rating from students. The intimate class sizes offer an advantage to students.
The scenic 210-acre campus is nestled among pine and oak forests by the shores of a Harvey Lake. The school also has regional campuses in Palestine and Longview, Texas. UT Tyler offers on-campus living in three modern residences.
Students enjoy access to the renowned R. Don Cowan Fine & Performing Arts Center and the Herrington Patriot Fitness Center. There are a number of fraternities and sororities to pick from, as well as 50+ student organizations, and 15 NCAA athletic teams, including basketball, soccer, softball, tennis, and more.