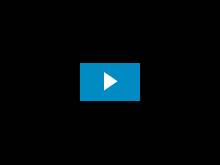 The University of Texas of the Permian Basin is the only Texas university to be recognized by U.S. News & World Report for superior student achievement. Its bachelor's and master's degree programs in Business, Education, Art, and Social Work are nationally accredited. The school also offers online degree programs in Criminal Justice, Kinesiology, and Business Administration. Students attend UTPB to gain an education in some of today's fastest growing fields, including Computer Science, IT, and Criminal Justice.
Fast Facts
College Type: Public
Program Type: 4-Year University
College Size: Small (under 5,000 students)
Campus Setting: Rural
The university has an 18:1 student: faculty ratio, with 90 percent of the tenure track faculty holding doctorates in their teaching fields. The school has a growing international presence, with established academic programs in Mexico and China.
The campus also offers one of the country's best visual arts studios, as well as attractive student apartments. Students enjoy studying amidst year-round sunshine on this growing campus. You'll often find students relaxing on the courtyard lawn or taking in a Falcon soccer match. Plans are under way to build a world-class performing arts center and science center with state-of-the-art computer and science labs. The school's current gym includes a weight training facility, basketball and volleyball courts, walking trails, and a swimming pool.
Many students are active in an array of clubs, and participate in theatrical productions and art shows throughout the year. Intramural sports are also a big part of student life. The university is a member of Division II level sports, including men's and women's soccer, cross-country, swimming, basketball, as well as men's baseball, women's softball and volleyball. The school also supports cheerleading and a dance team.