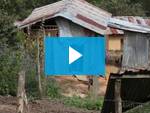 Lafayette College is a private liberal arts school located in Easton, Pennsylvania. A recognized leader in student research and graduates' career success, Lafayette offers university-sized resources in a student-centric college environment. The college is known for being "without boundaries" in its academic setting. Faculty members work closely with students across disciplines to help them strengthen critical thinking and problem-solving skills. The expansive curriculum spans everything from the arts and humanities to engineering to social/natural sciences.
Fast Facts
College Type: Private
Program Type: 4-Year University
College Size: Small (under 5,000 students)
Campus Setting: Rural
This academically-competitive institution offers 37 BA fields of study, 10 BS fields of study, and 4 engineering fields. Its 2,400 students join the college from nearly every state and across 37 countries. 99 percent of the full-time faculty hold doctorate or other terminal degrees, and offer personal attention to students in small classroom settings.
The 340-acre campus is just 70 miles west of New York City and 60 miles north of Philadelphia. Students participate in an array of clubs, as well as 23 Division I sports, 18 club sports, and 30 different intramural sports clubs.