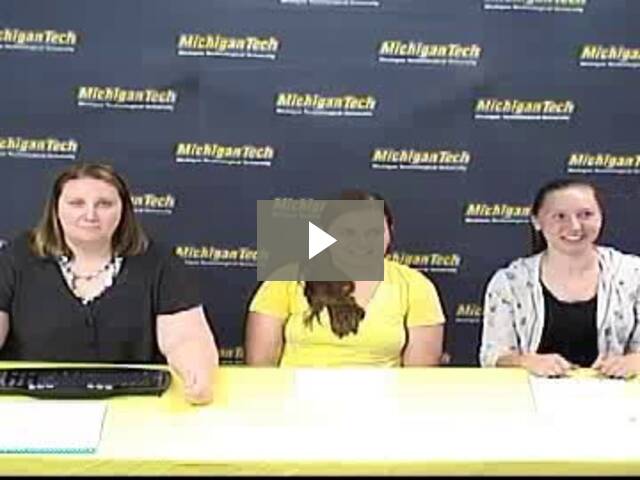 Michigan Technological University is a public research university that was ranked among the "Best in the Midwest" by the Princeton Review. The university is recognized as a leader in engineering, scientific, and technology degree programs, as well as a leading research university. From nanotechnology to lunar endeavors, students pursue exciting research projects alongside faculty members.
At Michigan Tech, the 7,000 graduate and undergraduate students can choose from 130+ degree programs in engineering, natural and physical sciences, computing, business and economics, technology, environmental studies, arts, humanities, and social sciences.
Fast Facts
College Type: Public
Program Type: 4-Year University
College Size: Large (over 5,000 students)
Campus Setting: Rural
Located in Houghton, Michigan, named one of the best rural places to live in the U.S., the 925-acre campus is set on a bluff overlooking Portage Lake. Readers Digest named Michigan Tech as having the safest campus in Michigan and third safest in the entire country.
Students attending Michigan Technological University have a wide range of activities to participate in, from Greek life to varsity day events and the winter carnival. The school's athletic teams mostly compete in the NCAA Division II Great Lakes Intercollegiate Athletic Conference. The men's hockey team is a Division I member of the Western Collegiate Hockey Association, and has won three national championships.