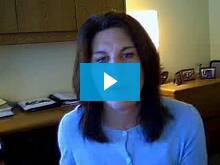 Florida Agricultural and Mechanical University (FAMU) educates undergraduate, graduate, doctoral and professional level-students, preparing graduates to apply their knowledge, critical thinking skills and creativity in their service to society. As a doctoral/research institution, FAMU addresses emerging issues through local and global partnerships. The school seeks to enhance the lives of students through innovative research, engaging cooperative extension, and public service.
Fast Facts
College Type: Public
Program Type: 4-Year College
College Size: Large (over 5,000 students)
Campus Setting: Urban
The school is the nation's largest historically African American university by enrollment. While the university continues its historic mission of educating African Americans, FAMU embraces persons of all races, ethnic origins, and nationalities as life-long members of the university community. Its more than 14,000 students bring rich diversity to the campus.
Many students are drawn to FAMU for its civic empowerment, and for its breathtaking campus. Located amid lush foliage and magnificent oak trees, FAMU's main campus comprises 156 buildings spread over 422 acres atop the highest of Tallahassee's seven hills. The university also has several satellite campuses including its College of Law in Orlando and its pharmacy programs in Miami, Jacksonville, and Tampa, Florida.
Florida A&M University offers 62 bachelor's degrees and 39 master's degrees, as well as 11 doctoral programs. Top undergraduate programs are architecture; journalism; computer information sciences; and psychology. FAMU's top graduate programs include pharmaceutical sciences along with public health; physical therapy; engineering; physics; and master's of applied social sciences. Its 11 doctoral programs include chemical engineering; civil engineering; electrical engineering; mechanical engineering; industrial engineering; biomedical engineering; physics; pharmaceutical sciences; educational leadership; and environmental sciences.