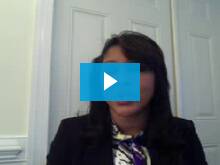 Q: What if I don't know what college I'm going to attend? Can I still fill out the FAFSA?
A: Absolutely. Most people haven't decided on a college when they fill out their application. You can list up to 10 schools in your FAFSA application.
Q: What if I'm not sure if I'm eligible for financial aid?
A: It's a good idea to fill it out to see what you may be eligible for.
Q: What is an independent student?
A: If you are an independent student, your parents' income and asset information is not considered in determining your financial aid, and is not required on the FAFSA.
Q: How do you determine if I'm a dependent or independent student?
A: You are considered an independent student at age 24. At age 23 or younger, you are likely to be considered a dependent student for financial aid purposes unless you meet certain criteria.
Q: Do I have to fill out the FAFSA every year?
A: Yes. The FAFSA is available every year in January. Fortunately, once you've filled out the FAFSA once it auto populates your information the next time you fill it out. You just need to read through it and update any relevant information.
Q: Do I have to attend school full-time to receive federal financial aid?
A: No, You may be eligible for federal financial aid if you attend school at least half time. Check how many credits account for half time at the school you plan to attend.
Q: The FAFSA website says it will assign me a PIN and a password. What's the difference between the two?
A: When you register at the FAFSA website, you'll be assigned a personal identification number (PIN) and you'll choose a password. You can use the PIN to electronically sign your application and to check the status of your application. If you'd like to save your application partway through and return to it later, you'll be asked to enter your password to access your saved application.
Q: What if your parents are divorced. Who do I ask to fill out the FAFSA form?
A: You should ask the parent who you lived with the most over the past 12 months.
Q: Can I get information about the FAFSA in Spanish?
A: Yes, the FAFSA is available in Spanish. The Department of Education also has Spanish speaking customer service representatives available to answer questions about the FAFSA.
Q: Is there a way to practice filling out the FAFSA?
A: Yes, the Department of Education has FAFSA worksheets. You can also fill use a FAFSA forecaster application to estimate how much financial aid you may be eligible for.
Q: Where can I get in-person assistance filling out the FAFSA?
A: Many local libraries and area nonprofits have people available to assist you.